December 28, 2015 - by: Rose
The New Year is an ideal time for looking back as well as forward, reflecting on what's been especially hot over the past twelve months and anticipating what's to come in the future. So it feels like the perfect time for me to review The Life Erotic's movie output for 2015, watch all my favorites again, and maybe even discover some little gems I've missed. It's hard to pick out my single favorite movie amidst so many highly arousing films, but boy, it's fun to try!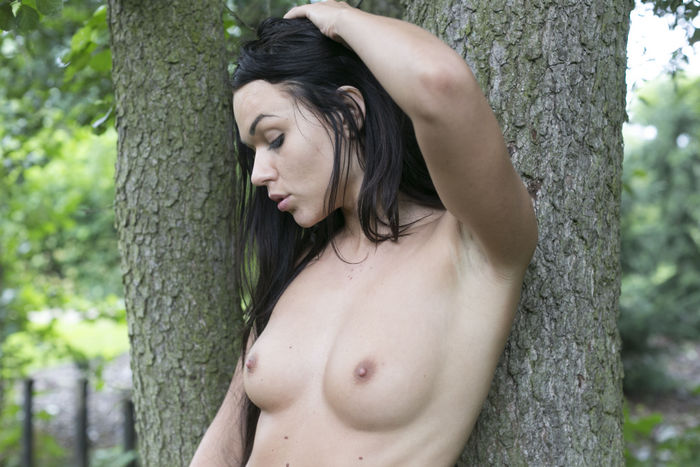 TLE has been moving in a new direction recently, exploring kinky scenarios and daring new themes in an artistic and stylish manner. Higinio Domingo has excelled at capturing this exciting new direction, and his movie "Rope Fetish," starring adorable Mira V, is the first one I want to single out as having particularly held my attention. Mira partakes in some naughty bondage play and breaks a very juicy taboo in this compelling film, while still looking thoroughly cute and sweet throughout – which is part of what makes it so thrilling!
Shane Shadow is another TLE stalwart who seems to have an instinctive talent for bringing out her models' individual sex appeal and encouraging their wild side. Her movie "My Online Stranger" starring gorgeous Evelin turned me on with its verve, enthusiasm and sheer rush of masturbatory pleasure!
Many of our TLE directors have really raised their game over the past few months. Oliver Nation and Denis Gray are two less prolific artists that have made a strong impression on me recently; and established director Charles Lakante has taken his productions to a whole new level. His ten-part series "My Truth" was TLE's first attempt at a continuous narrative, and his latest collection of movies featuring Tracy Lindsay, Frida C and Tess B have shown an impressive grasp of suggestive storytelling and erotic tease. My favorite of these was probably "True Lust" because Frida is just so uninhibited, but the three-girl "Fantasy Fulfilled" came a close second.
A mention for Orgasm of the Year surely has to go to Avri Norwood, in director Sam Bruno's "Wine Thief." This high-energy, raw and honest movie concludes with the most obviously authentic climax I've ever seen captured on film; it's powerful, funny and begs repeated viewing. If you haven't seen it yet, I'd highly recommend checking it out.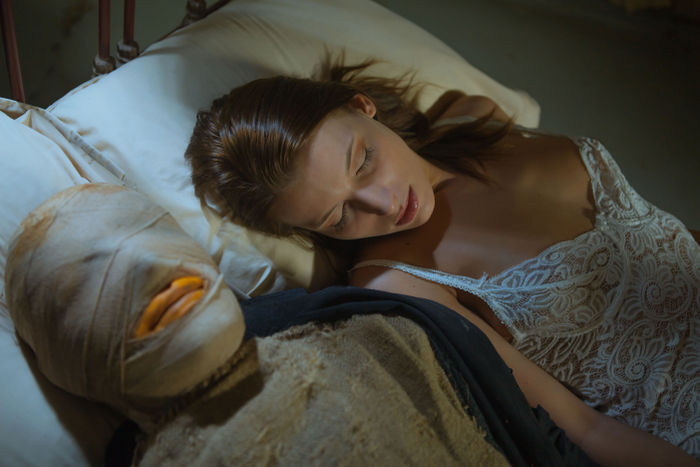 But my absolute number one movie of the year has to be maverick auteur Paul Black's comedy-horror Halloween spectacular "Scarecrow." I'll freely admit to being entirely subjective when it comes to Black's work; his dark humor and unique take on eroticism blow my mind every time. "Scarecrow" is quite unlike anything you've ever seen before, and while it won't appeal to everyone, if you like to be challenged, enthralled and flabbergasted in equal measure you may become as much of a superfan as I am!
I'm proud to be part of such a creative venture as The Life Erotic, which encourages talented and innovative artists to explore the boundaries of sexual arousal and pleasure, and I can't wait to see what our directors and photographers have in store for us over the next year.
So that's my purely personal pick of 2015; what's yours?
December 15, 2015 - by: Rose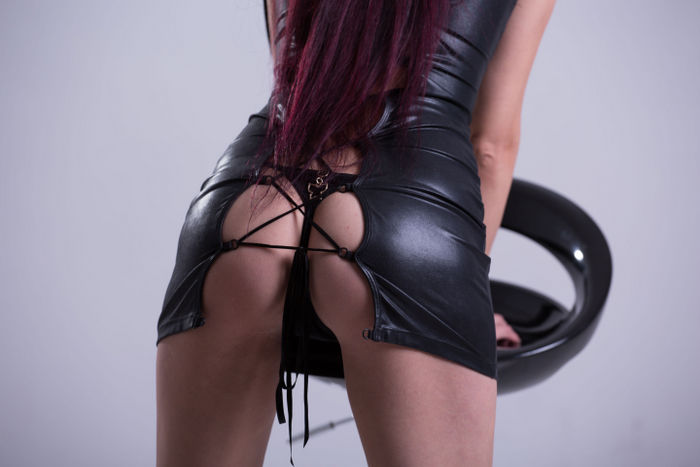 We like a bit of kinky play here at The Life Erotic. Nothing too serious or heavy, just a little naughty titillation to stimulate, surprise and stir the senses… they do say variety is the spice of (sex)life, right?
So, what is kinky? The dictionary definition is: 'bizarre or deviant tastes of a sexual or erotic nature.' I guess that's me then, because I find the definition itself a bit of a turn-on! Of course everyone differs in what they consider 'normal' or 'abnormal'; the very fact that you're here at TLE suggests you're a pretty open-minded individual who's interested in the less vanilla side of sexuality.
A kink can be a private thing – maybe something you've never confessed to anyone – or it can be something you share in sexual play with a partner (or several partners!). Indeed, it has been said that kinky sexual practices actually enhance the bond between like-minded partners, whereas fetishes tend to replace intimacy.
Recently we've started experimenting with different kinky themes and scenarios, and we'd love to know what you think so far. What have you liked best, what would you like to see more of, and what can we feature that would really float your boat? (Please keep it legal; don't go suggesting anything that will get us – or you – into trouble!).
I'll get the ball rolling with a few purely personal reflections of my own…
Spanking. Okay, I'll admit it… this one's my personal favorite! I like to see girls having their panties pulled down and getting spanked… over a desk or over the knee… with the hand or a paddle… it's all good…!
Dressing up, or 'cosplay' (costume play). Of course like all naughty girls, I'm powerless to resist a man in a firefighter's uniform. What do you like – uniforms? Lingerie? Superhero outfits? Please don't tell me it's plushies… I'm not judging, but it looks awfully warm in there.
Rubber, latex, masks, fetish wear: Can look very arousing stretched over an hourglass figure, don't you think?
Panty play. Oh yes! See-through panties, frillies, white cotton panties… I love 'em all. 'Total Privacy' is one of my favorite movies here, because it features some rather kinky panty-stuffing.
Toes, feet, legs, high heels. Yes, I'm right there with you on the stockings and heels thing. Nothing frames a pretty pussy better than sheer black stockings and a garter belt!
Messy fun: oil, honey, milk, chocolate… I'm going to come right out and admit I hate that stuff! Convince me I'm wrong.
Domination and submission. Now, that could be fun…! I do have a thing for very dominant, powerful women… do you?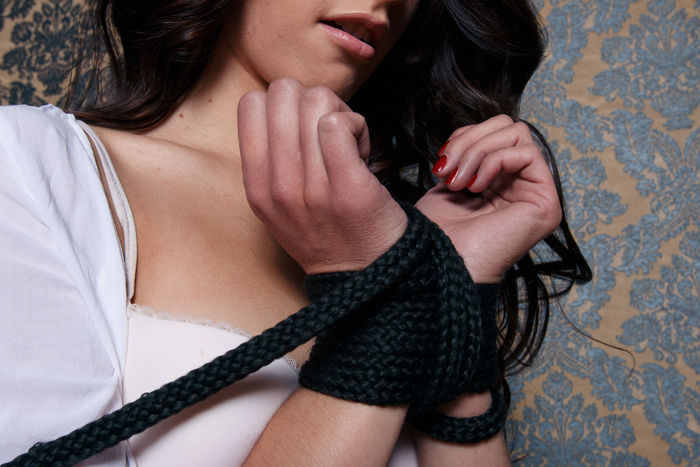 Bondage and Shibari. This is something we've been exploring recently; what do you think so far?
Wet play: I think this might be a 'love it or hate it' one! I don't like it when it's crudely done, but a few TLE movies recently – 'The Stop,' 'Rope Fetish' and 'Lost' –have included it in a very erotic way. Pretty hot stuff!
Role playing: Secretary and sexy boss; personal trainer and gym bunny; harem girl and evil empress. Don't get me started! Do you want to see fanciful stories here at TLE, or do you prefer to keep it real?
So what have I missed? Here's your chance to have your say about the way TLE evolves, and get your most private fantasies indulged! Please add your comments and suggestions below… and if you're feeling inspired to write a kinky story for TLE, you can send it to me at fanfiction@metart.com.
December 08, 2015 - by: Rose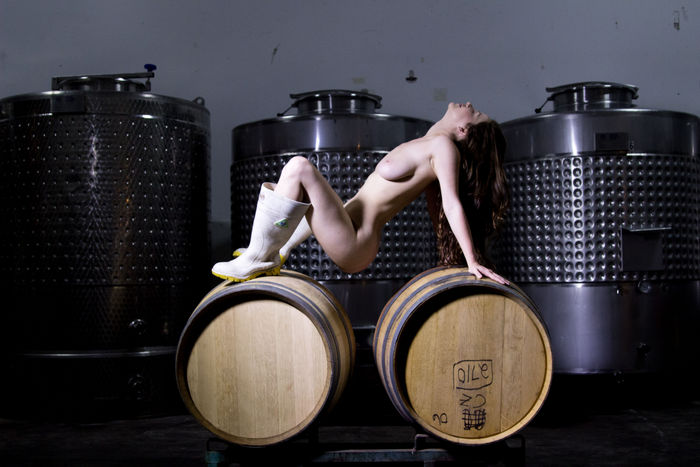 Sam Bruno is a master of the unexpected. His photographs and films for The Life Erotic are set in some of the most unusual locations we've seen – everything from a recording studio to an auto shop. As a celebration of eroticism in incongruous surroundings they are extremely effective, and often contain a titillating element of voyeurism. Back in September he grabbed our attention with the extraordinary 'Wine Thief,' which features vivacious Avri Norwood masturbating with a huge implement in a real winery and experiencing the most genuine and intense orgasm imaginable!
Avri returns in today's new movie, "Summertime," which gives us a delightful insight into her life and personality, as well as some energetic masturbation and a barnstorming orgasm! Shot in a blend of black-and white, and sun-drenched color that evokes that nostalgic summer vacation feeling, it's an absolute must-see. I asked Sam to share a little about his work and motivation with us…
Sam, where are you from, and what is your background in photography and film?
SB: I am from the San Francisco Bay Area, where I live today. My skills are largely self-taught, beginning with photography back in the mid seventies, audio engineering in the eighties, and video in the nineties. I learned from books, magazines, manuals, and watching others work. I bought some gear and gave myself time to learn it.
How long have you been creating erotic photographs and movies, and what inspired you to start?
SB: Since the seventies, photography has been more of a hobby than a profession. I shot mostly for myself and picked up a few gigs shooting concerts, bands, and products. I got serious about photography in 2000. I didn't know what I wanted to shoot so I looked over my old work and found a portrait of a classmate I had done in high school. Her name was Kelly and she was so pretty. I decided to start shooting portraits. I found I liked shooting people but then discovered I liked shooting women even more. I'd always liked pin-up photography and in 2004 I did my first nude shoot with Gwen Taylor, a local nude-fetish-alt model. It was a gradual progression from portraits to nude to erotic. I get a lot more artistic satisfaction from doing erotic photography than I have with any other style of photography I've done. It never gets boring and it's always fun.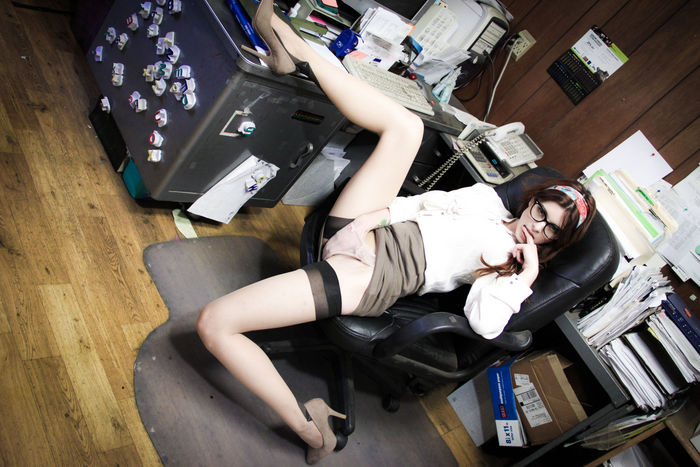 You have been shooting photosets and movies for TLE for about three years now – how do you think your style has evolved since then?
SB: I'm more confident. Stills and lighting were never a problem. I used to shoot each video like a fiction film with multiple takes and incidental shots. That created an editing nightmare with tons of continuity problems. Today, I use different production techniques that make post-production easier. I also have more experience directing the model and creating an environment to allow her to give her best performance.
Are you influenced by mainstream art, film and photography?
SB: The biggest influence on my work is from other photographers such as Craig Morey, Steve Diet Goedde, Bob Carlos Clarke, Helmut Newton, Tony Ward, Bob Guccione, and Richard Avedon. I like Morey, Goedde, Clarke, Newton, and Ward for their black and white work and use of contrast and grain. I like Avedon for his artistic approach but Bob Guccione's work from the seventies was inspiring. His work was visceral, erotic, perverse, sophisticated, and always high in quality.
You have shot in several unusual locations for TLE – what challenges does this present? How does it inspire you?
SB: I enjoy shooting on location because of the lack of control compared to shooting in a studio. I like creating a visual set with the juxtaposition of a beautiful model masturbating in an unlikely place. It's fun and creatively challenging to work with limitations. Audio is usually the problem. It's so critical to capture the sounds of the model because it will elevate the eroticism of the video. I've had to deal with airplanes, trains, trucks, motorcycles, and a roll-up door that sounded like thunder when the wind would blow.
Please tell us about 'Wine Thief,' the movie you shot with Avri Norwood.
SB: 'Wine Thief' is one of five films we made in one day. It was the last one we shot. Avri was down for making five videos but it was an exhausting 12-hour day. The idea for shooting in a winery came from my PA, Brian. He thought it would be hot to use the wine thief – a device to sample wine from a barrel – as a dildo. I needed to make sure it was safe and wouldn't break during use or cause an infection. I like to run a very safe set. Brian and I decided to shoot in the warehouse. We set up a couple of barrels and a couple of lights to the side to create the shadows and contrast. We shot the entire video in one take. I gave Avri a bit of direction and cut her loose. We were going to shoot a setup scene with Avri sampling the wine from a barrel but we were tired from the long shooting day and decided to skip it. Her orgasm was so real. It's an incredible experience witnessing and recording that. We took a short break after the video and shot the stills. The whole day was a lot of fun.
Is there a photoset or video you are particularly proud of?
SB: I like 'The Dark Room' because of the location and because of the model, Azura Starr. I wrote the story and told her about it. She liked it and wanted to be part of it. I really enjoyed working with her. I thought it was really sexy that she stayed mostly dressed during the video. This video was shot when I was still doing multiple takes and directing it like a fiction film. It was great to see the video come to life. We went out for sushi after the shoot.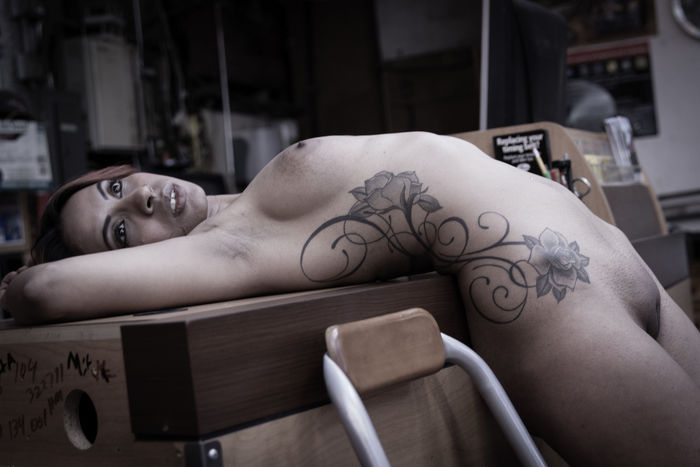 Do you prefer shooting movies or photographs?
SB: Photographs. They're easier and the gratification is faster and I don't have to work with audio. It's the audio – whether it's dialog, ambient sound, or music – that makes post-production more difficult. I enjoy doing it but sometimes it's nice to just make photographs.
TLE is moving more towards 'soft kink' – is this a subject that inspires you?
SB: Yes. 'The Dark Room' fits the soft kink description. It featured Azura Starr as a kidnap victim forced to masturbate for an unseen voyeur. I'm looking forward to making more films with a dark theme.
Is there a model who inspires you the most?
SB: There are two. The first one is Apnea. She is a nude-goth-alt model and has been featured on SuicideGirls, GodsGirls, and other similar websites. She and her then boyfriend, Lithium Picnic, created some stunning images between 2005-2008. The first time I saw her was on the cover of Gothic Beauty magazine back in 2006 in a Borders bookstore. The photo stopped me in my tracks. She was incredibly beautiful. I bought the magazine on the spot just to have that cover photo. In 2008, I had the privilege of working with her for the first time. She mentioned on her website that she was traveling to San Francisco. I sent an email introducing myself and asked if she would be interested in shooting. I expected no answer but my heart stopped when I got a reply. Yes, I was a bit star-struck. When she arrived at the studio, I could barely contain my excitement. I kept thinking, "I'm about to shoot Apnea. THE APNEA." We had a great shoot. She is extremely talented and fun to work with. It was a dream come true. In March 2015, I had the honor of working with her again. She was passing through town and remembered me. We had a good shoot and had a chance to catch up on things and people we knew. Apnea has a special quality about her that makes me do my best work. Either that or I'm still star-struck. The other model is Azura Starr because we got along so well. She is also incredibly talented and beautiful. We shot six films and I'd love to do more but unfortunately she is no longer in the business.
Do you plan your shoots in great detail, or see how it evolves on the day?
SB: I don't plan every last detail. I have a few ideas on character, wardrobe and lighting, but I like to let things happen organically when we're on set. I talk to the model and crew during pre-production so everyone knows what we're doing and to avoid bad surprises. It's a collaboration between the model, myself, and the production assistant. The most important thing is to cast the right model. A model that is professional, resilient, cool, and can take direction will make the shoot successful.
What are your ambitions for your work with TLE?
SB: I have a few. I'd like to do a TLE branded photography workshop someday. Basically, it would show how a TLE-style video and photo shoot is done. We'd cover conceptualizing, casting, location scouting, equipment, lighting, directing the cast and crew, and post-production. I think this would a great way to connect with the members and build the TLE brand. No other similar web brand is doing this. I'd like to shoot some videos with big toys. I think the positive response to 'Wine Thief' has shown the members want to see that. Plus it's totally hot. I'd like to bring a little ethnic diversity to the TLE catalog. I shot a couple of videos with an Indian model, Maya Virdi, with a generally positive response. I'm curious to see the member reaction to other types of models. Finally, I'd like to be one of the featured photographers in the MetArt family with my own branded website showcasing my work. That's all!
What do you hope the viewers get from your movies and photos?
SB: I hope they enjoy the movies and photos and fall in love with the model.
Is there anything else you would like to tell us?
SB: I have a number of films that are shot but not posted yet. I have four more films featuring Avri Norwood. I have two films with the beautiful/nasty redhead Pepper Kester, and six films with a pair of tall brunettes from Florida. All this will be coming soon. I want to thank TLE for giving me my big break in the industry. Prior to TLE, I was in the process of launching a website showcasing my work. Unfortunately, this did not work out. I wanted to get my work out there but didn't want to handle the web side of the business. Then I found TLE. The TLE style matched my own and it was a good fit. TLE is the exclusive home for my work. I don't shoot for anyone else. I have a great relationship with TLE and feel a sense of loyalty to them. I've heard I'm the only American director (or one of the few) in the TLE roster. It's an honor to be associated with such a great company. I'm looking forward to many years of producing new and exciting content for TLE and the new soft kink direction.
18 U.S.C. 2257 Record-Keeping Requirements Compliance Statement
Warning - This site contains adult material of a sexual nature - you must be of legal age in your area to view this material.
All materials on thelifeerotic.com, are copyright © 2019 thelifeerotic.com. All models were at least 18 years of age when photographed.
0.11.7